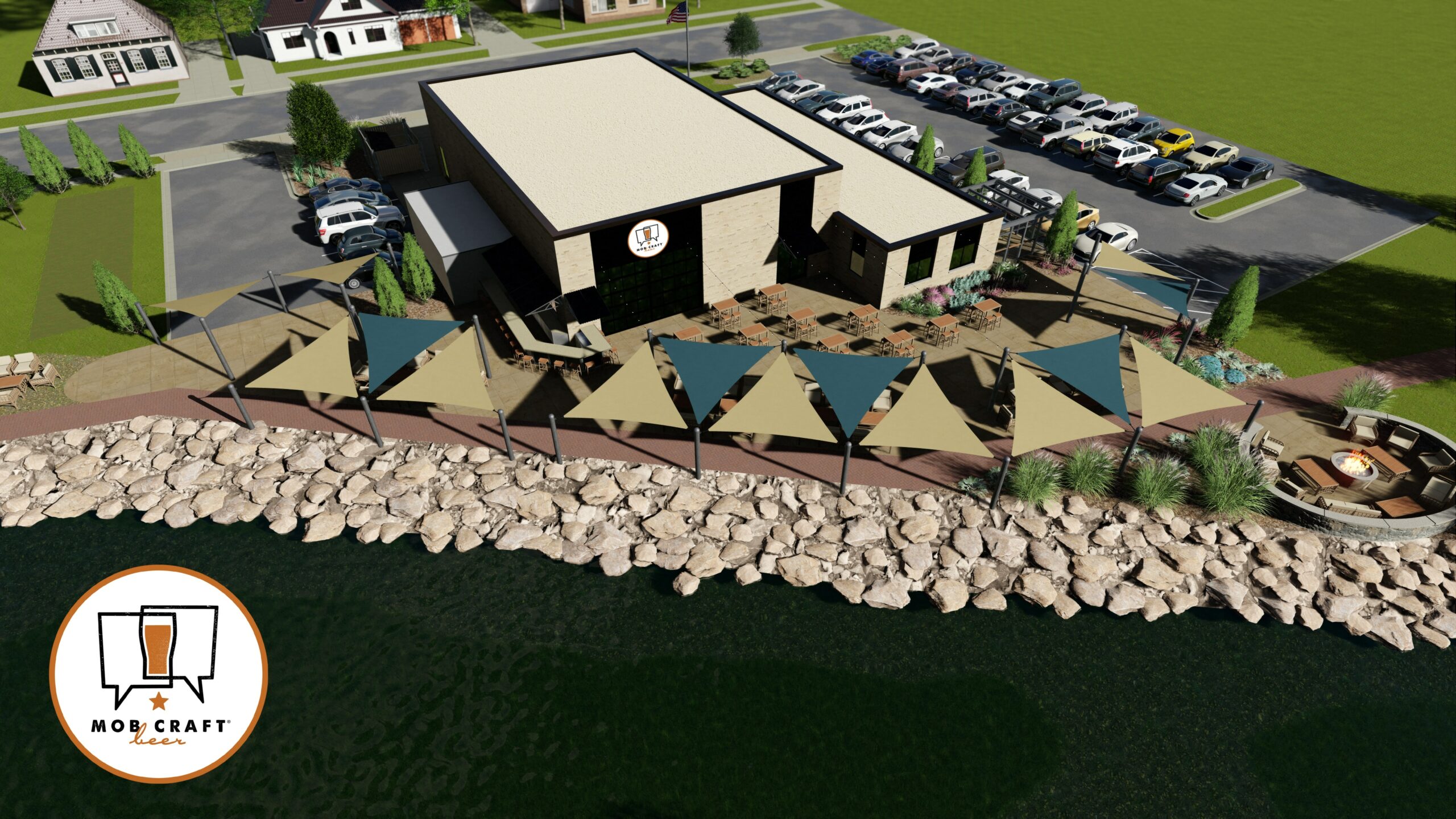 Waterford
MobCraft beer gardens are BACK for 2023!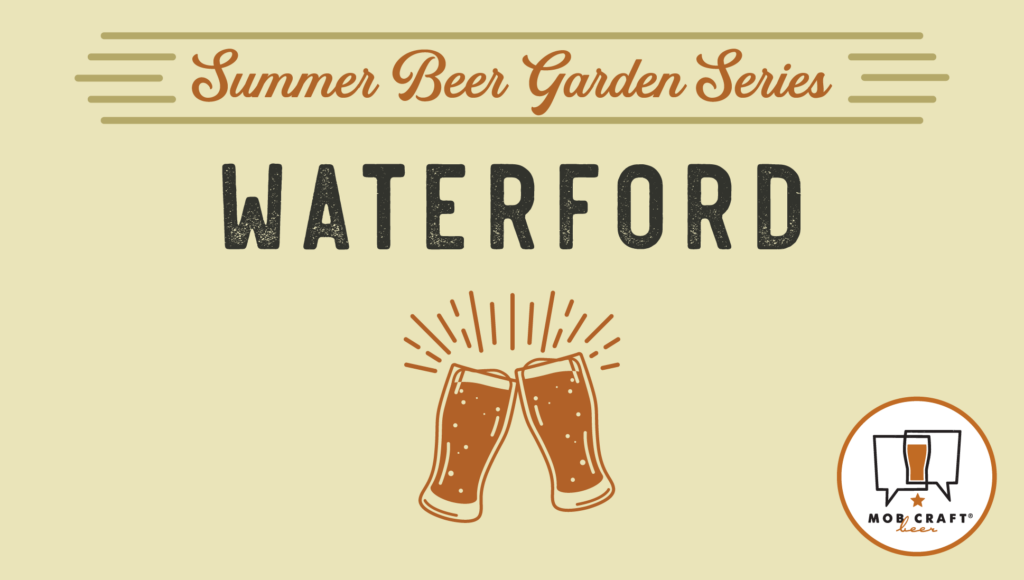 We are excited to be bringing our beer gardens back to Waterford this summer! We'll be located right outside the brewery on 122 N 2nd Street (the old fire house), just a block north from 1st and Main, where we were last year. Join us for lots of draft beer, live music, food trucks, yoga, yard games, and more.
All of our beer gardens are family and dog friendly so bring the whole family!
Stay tuned for more details and weekly draft beer lists.

Friday, July 14 from 4-8pm
Saturday, July 15 from 12-8pm
Weekend #2 Draft Beer List:
Out of Office Ale – A refreshing, lightly hopped ale brewed with sweet orange peel and lime juice. 4.7% ABV.
Squeezin' Juice IPA – A Juicy IPA with tantalizing tropical hop aroma and fruity flavors 6.7% ABV. 
Low pHunk Rad-Berry – Sour Ale conditioned with lactobacillus using a solera blending method with raspberry and ginger. Refreshingly tart with hints of Belgian esters. 4.2%
Fish Fry Rye – Marzen-style lager with Caraway seeds. 6.1%
First Time in a Long time – Crisp and refreshing lager. 4.8%
Bat$h!t Crazy – Coffee Brown Ale. Balanced milk sugar sweetness gives way to robust coffee flavors. 5.6%
Too Legit to Wit (cans) – Unfiltered Belgian-style Witbier. Easy going with a smooth finish and subtle notes of fruit and spice. 5%
MobCraft Amber Amber (cans) – Amber Ale boasting a robust copper hue with a malt forward backbone and balanced hop bitterness. 5.5%
Beer Alternatives & non-alcoholic drinks: seltzers, NA Beer. soda, bottled water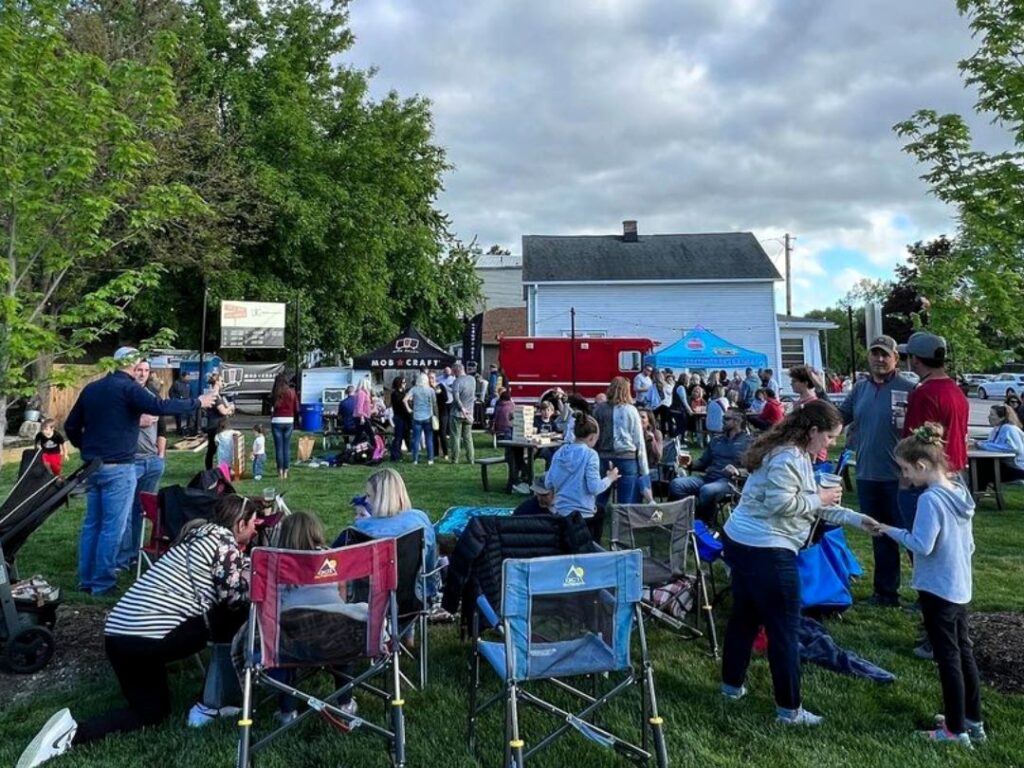 Friday, August 4 from 4-8pm
Saturday, August 5 from 12-8pm
Coming to Waterford
Opening late 2023
MobCraft Beer and the Village of Waterford have come to an agreement for MobCraft to purchase and develop the old Waterford fire station located at 122 N 2nd Street off on Main Street along the Fox River. Once renovations are complete, the building will feature an indoor/outdoor bar, a full kitchen, a brewery, a dining area, and a 1500-square-foot event space. MobCraft hopes to match the success of their Milwaukee taproom in Waterford by emulating the community building foundation of crowdsourcing, an active mug club program, and hosting large festivals with neighborhood involvement.
Follow us as we move forward with our Waterford Adventure
Waterford Social