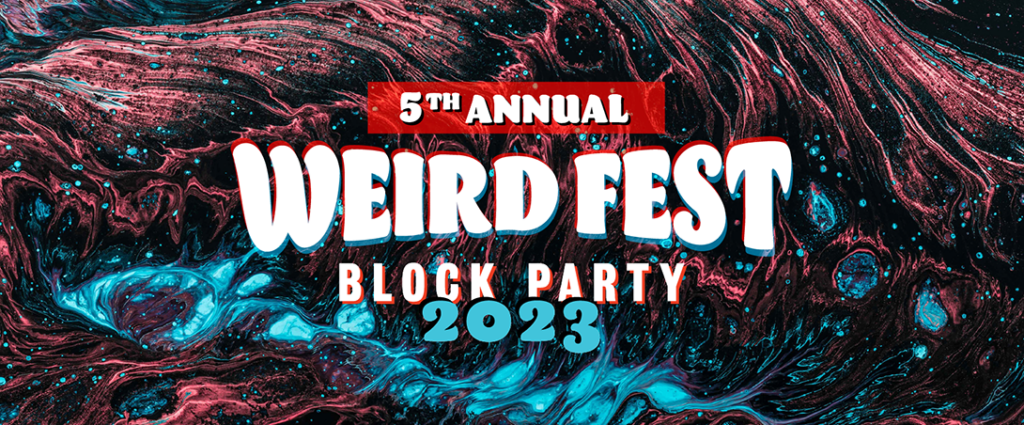 MobCraft
Weird Fest Block Party!
Save The Date – Weird Fest 2023 – July 22, 2023
We're celebrating our 10th anniversary as a brewery and 7 years in Walker's Point! Join us at the intersection of Weird Street and Weird Street for a celebration of all things weird! Weird Fest 2023 will be held on Saturday, July 22 @ 12pm. Put on your weirdest costume or come as you are. We have a full day of live entertainment, inspired & interesting beers, local vendors, food and more. Come early, come late – We're here to get weird all day.
Beer. Food. Live Music. Shenanigans. Let's get weird!
Location – MobCraft Beer Brewery and Taproom: Walker's Point at 505 S. 5th St. Milwaukee, WI 53204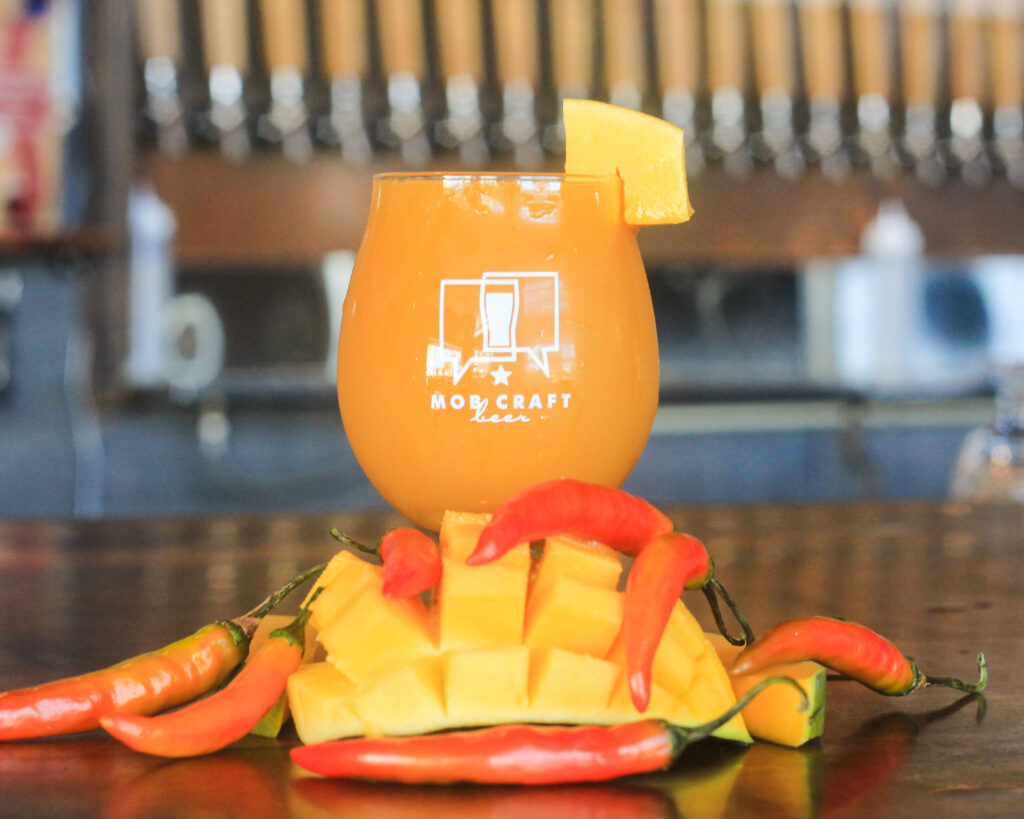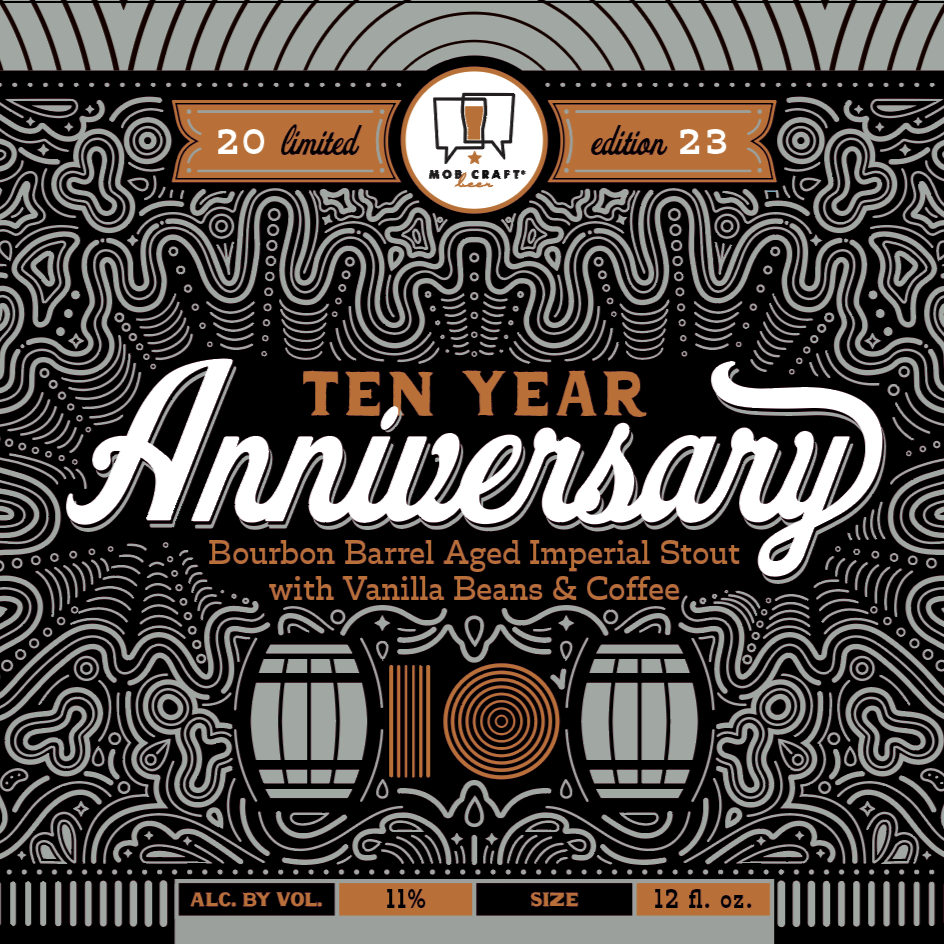 LIMITED BEER RELEASES
Inspired & Interesting Beers on Tap
Cayenne Can You Dig It – Smoothie-style beer with mango and a kick of cayenne pepper.
Pickle Your Fancy – Wit Ale with cucumbers, fresh dill and other pickling spices.
SPECIALTY BEER COCKTAILS
Go Big or Go Old Fashioned– Rum & Bourbon barrel aged doppelbock mixed with orange, cherry and bitters. Served over ice with a cherry and orange garnish.
Mommy Needs a Wine Break – Sour Golden Ale with white grape juice. Garnished with grapes.
Crush-Mosa – MobCraft Cider topped with smoothie-style Crush mango. Garnished with an orange cotton candy ball from Cottonmouth MKE.
Bloody Witty – Too Legit to Wit mixed with a savory Bloody Mary mix. Garnished with a skewer of your favorite Bloody Mary fixings.
10 YEAR ANNIVERSARY BARREL AGED STOUT RELEASE
Happy anniversary to us! We are celebrating with our limited-release 10th Anniversary Bourbon Barrel Aged Imperial Stout – a blend of a 12 year Elijah Craig barrel and a 5 year Evan Williams barrel aged on vanilla beans and coffee. Available on-site and to go in 4-packs of 12 oz cans on a first come, first serve basis. (limit 2 4pks per person).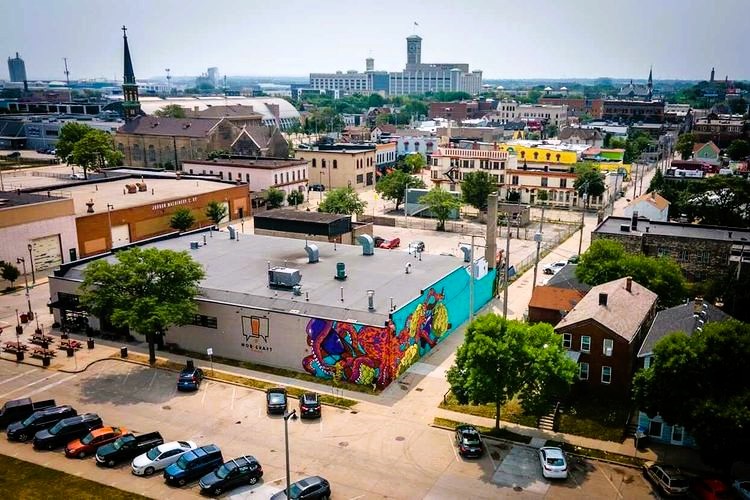 Live Music & Entertainment
WEIRD FEST SHENANIGANS
Doors Open at 11am – We Party at Noon! Grab food and beer and let's get weird!
12:00pm – Weird Fest begins! We'll kick off the festivities with Belly Dancing
12:15pm – Mondo Lucha Wrestling Match #1
12:30pm – Live music from Overflow (set 1)
1:45pm – Mondo Lucha Wrestling Match #2
2:00pm – Live music from Overflow (set 2)
3:00pm – Mondo Lucha Wrestling Match #3
3:15pm – Belly Dancing
3:45pm – Mondo Lucha Wrestling Match #4
4:00pm – Live music from Dad Strength (set 1)
5:15pm – Mondo Lucha Wrestling Match #5
5:45pm- Live music from Dad Strength (set 2)
7:00pm – Mondo Lucha Wrestling Match #6.
Meet and greet with the wrestlers at 7:30!
Weird Fest Shenanigans End at 8pm – But the taproom will be open until 11pm so stick around for beers and food. Check out the taproom menu here!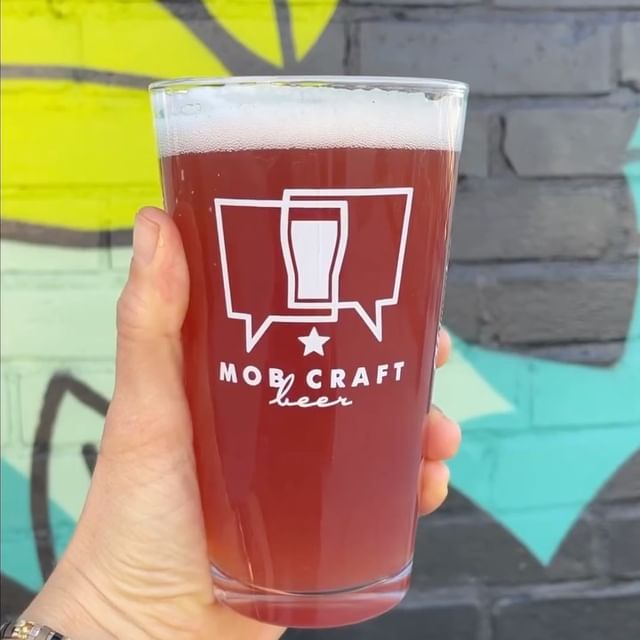 FOOD & VENDORS
MobCraft kitchen will be serving up pizzas and special off-the-wall grub!
Appetizers:
5oz Soft Pretzel served with beer cheese and Dusseldorf mustard
Dessert Pretzel topped with cinnamon sugar. Served with our house made dessert fluff.
Octopus's Garden: 8" inch walking pizza sauced with a thick, rich, and creamy seafood chowder base including crab, shrimp, corn, onions, and potatoes. Topped with a small cover of parmesan shreds, squid rings, chive, and oyster crackers.
Walking Pizzas – 8″ sourdough pinsa crust served with mozzarella cheese and our secret blend pizza sauce. Choose from cheese, sausage, pepperoni, sausage & pepperoni or The Shroom.
Specialty Items*:
IKEAS in Canada! – Tater tots, topped with a mixture of gravy, cheese curds, and Swedish meatballs. Garnished with chives.
Lemme sneak right 'Past-yah– Cavatappi noodles mixed with a special secret Bloody Mary Vodka Sauce. Topped with chicken, parmesan cheese, chive and dill. Garnished with a full bloody mary skewer including cheese curds, mushroom, pickles, celery, bacon, and pork belly.
* Specialty items can be made vegetarian by request.
In addition, Los Compadres food truck will be on hand serving up delicious Mexican grub and Style Pop Café will be on site with specialty coffee drinks, bagged coffee, egg rolls and signature baked goods.
Check out this year's Weird Fest Vendors:
LILI's Art Boutique – Shop handmade items from this local boutique. Everything is unique, fun and functional!
Chillwaukee Popsicles – Handcrafted ice pops from their quirky fun freezer trike.
Fishing 4 Bangers – "Fish" for fun prizes!
Moose Vintage – Vintage Clothes and Accessories.
Clover – Plants, pots, plant related merchandise.
Kelly's Greens – CBD, Delta 8 and 9 gummies, handcrafted cookies, truffles and more!
Amie's Blooms & Botanicals – Fresh Cut Flowers, Glass Terrariums, Hanging Planters.
CanniBus – Hemp Derived Supplements.
Face painting – for kids and adults alike!